Buying an ALPINA Roadster LE 14/66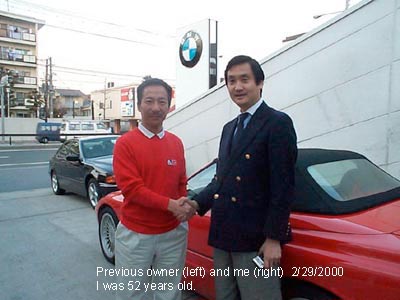 前オーナーからの譲り受け完了。芦屋・服部モーター商会にて。2/29/2000
The previous owner (left) and me at Hattori Motor, Kobe City.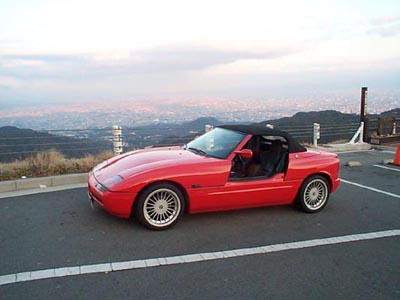 芦有ドライブウエイの東六甲見晴台にて。氷点下3度でした。2/29/2000
East-Rokko Vista Point at Ashiya-Arima Driveway. It was -3c degree.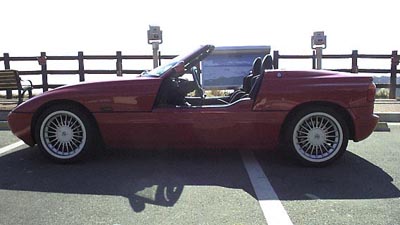 その翌日は快晴でした。同じ駐車場にて。3/1/2000
It was fine day next day and slightly warmer than yesterday.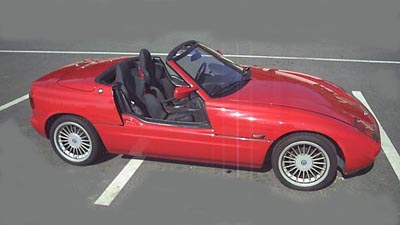 Bird's eye view.
ALPINA Deco-Line has been removed by previous owner.
Odometer shows 8290 Km.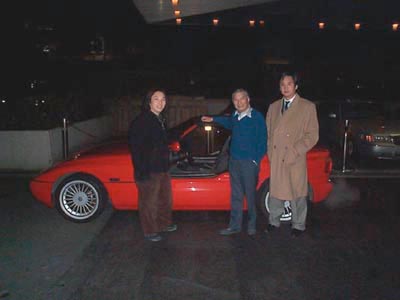 小曽根 実 氏と、ホテルオークラ神戸にて。2/29/2000
With Mr. Minoru Ozone, a standard-jazz organist. His son is Makoto you may know.
He was surprised to see the unique door.
---
| Next |